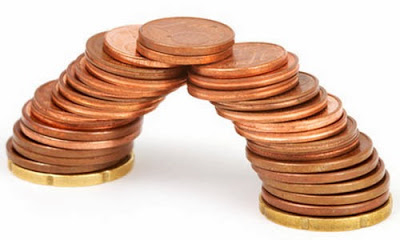 Complete Online
Four easy steps!
If you're tired of waiting for Estate Agent's commission or the proceeds from the registration of a bond/sale, let General Finance (GenFin) do the waiting and you can have your money within a matter of hours. That's right! We will pay you up to 90% of the amount due to you (to a maximum of R150 000) within 24 hours! (Unfortunately we can't entertain Bridging Finance for new developments). Currently we are offering a fee of R0.91 per day for every thousand rand financed. By way of example, we would finance a transaction of R25 000 over a period of 30 days for only R682.50 (plus a once-off R415 contract initiation fee). .......as you can see our rates are extremely competitive!! The money can be yours by completing four easy steps:
---
| | |
| --- | --- |
| 1. | Complete and download our GenFin Application Form (Individual or Business), sign it and e-mail the signed form to genfin@yebo.co.za); |
| 2. | Download and sign the GenFin Bridging Finance Agreement which will automatically and instantly be available to you from the information supplied by you on the Application Form; |
| 3. | Return the signed Finance Agreement to us together with your Fidelity Fund Certificate (if you're an Estate Agent), the original Transaction Sale Agreement and bond approval documentation (if any); |
| 4. | You, or if you're an Estate Agent then your Principal/Manager, needs to authorise the Conveyancing Attorneys to sign the Letter of Undertaking we will automatically provide to them, confirming that repayment will be made to GenFin on registration of the transaction. |
---
That's it! On receipt of the required documents, provided you have a healthy credit record, we will deposit a cheque into your bank account and confirm payment by means of an SMS to your cellphone.
Stop worrying about cash flow - build a Bridge and get over it!